Welcome to Ohio Bass Boats
Ohio Bass Boat 2022 is fine-tuned to help you get maximum performance from your bass boat. Whether you're a tournament fisherman or simply out to have fun with family and friends, you'll find great information and videos here.
Also, you'll find boats from Vic's Sports Center in Kent, OH. They've been putting Midwest anglers on the water since 1993.
We update this site regularly, so add OhioBassBoats.com to your favorites and check back often for more bass boat info!
We're proud to be a member of the Fishing Information Network. Click to visit them at FishingInfoNet.com.
Bass Boat Videos & How-To Boat Maintenance
Taking Care of Your Bass Boat
Replacing Water Pump / Impeller
Repairing a Fiberglass Boat
Replacing Bass Boat Carpeting
Change Lower Unit Oil - Mercury Four Stroke
Established for mixed team bass anglers (male/female), the Better Half Tour is a competitive, friendly bass fishing tournament circuit.
Our 2022 season introduces West Branch Reservoir; FIVE tournaments, increased payouts, 2022 Total Weight Awards for the four(4) OH events. Vic's Bass Cash pays $200 to the highest finishing Vic's Sports Center customer. 2022 Points Champs earn free entry to 2023 events. Plus, great sponsor prizes at every tournament.
Join us in 2022 and see why our fishing teams smile in anticipation for these events. Check schedules & click around our site for more info.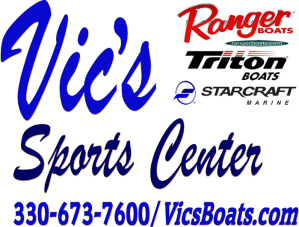 Sante Marine is a complete propeller service center, providing both propeller repair plus new and used propellers for sale. We proudly serve many local marine and boat dealers.
With 70+ years experience serving the Great Lakes boating and fishing community, you can trust Sante Marine for precision repairs and professionalism. Located at the corner of Detroit Avenue and West 45th Street within sight of Lake Erie and centrally located for our Cleveland customers. Call Sante Marine at 216-771-7767 or visit our website.