Welcome to Ohio Bass Boats
Ohio Bass Boat 2021 is fine-tuned to help you get maximum performance from your bass boat. Whether you're a tournament fisherman or simply out to have fun with family and friends, you'll find great information and videos here.
Also, you'll find boats from Vic's Sports Center in Kent, OH. They've been putting Midwest anglers on the water since 1993.
We update this site regularly, so add OhioBassBoats.com to your favorites and check back often for more bass boat info!
We're proud to be a member of the Fishing Information Network. Click to visit them at FishinInfoNet.com.
Lithium batteries for fishing boats? They are a GREAT option – less weight, more power, plus all-day power!
Introducing the next generation of new & improved lithium batteries from M-Tech Lithium. Check it out
Browse M-Tech Lithium Batteries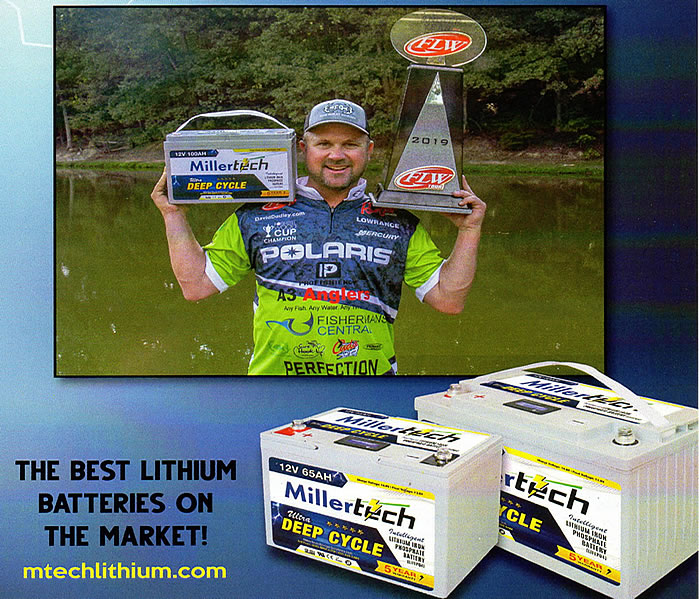 FINALLY! A bass fishing tournament series designed to get ladies in the boat.
Established for mixed team bass anglers, the Better Half Tour is a competitive, friendly bass fishing tournament circuit.
Our 2021 season introduces new features; FIVE tournaments, increased payouts, 2021 Ohio Total Weight Championship. Great sponsor prizes at every tournament.
Join us in 2021 and see why our fishing teams smile in anticipation for these events. Check schedules & click around our site for more info.
Bass Boat Videos & How-To Boat Maintenance
Taking Care of Your Bass Boat
Replacing Water Pump / Impeller
Repairing a Fiberglass Boat
Replacing Bass Boat Carpeting
Change Lower Unit Oil - Mercury Four Stroke